The current wave of digitalization has changed the ways of achieving a certain amount of goals by a particular company. The impact of digitization can be seen everywhere and even in our day-to-day lives. Digital transformation today is very important for businesses all over the world to promote themselves and their products. India Web Designs, a pioneer in providing digital services is a company that provides quality websites for everyone. We have been providing our services since 2012 to various clients worldwide that require any kind of digital services. With our headquarters in Guwahati, our belief lies in providing digital services to our clients with the best trends available today that responds according to their requirement.
Dibrugarh is an industrial city of Assam which is surrounded by sprawling tea estates on all sides. It is considered to be the economic hub of the North-eastern region of India. Because of the stronghold economic activities, there are a lot of businesses that are evolving within the city. With the introduction of new business one always dreams of getting recognized as the best in their respective areas. At India Web Designs, we believe in providing our clients with digital support to promote themselves in the virtual world.
Digital Transformation - A new approach
Digital transformation can be termed as the transformation of an organization as per the new-age requirements with the use of digital tools and processes to achieve strategic business goals. It is a process that is capable of bringing a substantial shift in the activities of an organization. A great example of the digital transformation can be seen in the e-commerce businesses which took the whole world by storm. There are several reasons to take on the process of digital transformation but the most likely reason is to survive among its competitors. In the wake of a pandemic, an organization's survival rate depends on its ability to adapt quickly to the market's supply chain, and rapidly changing customer expectations.
The digital world is limitless and is not confined to a particular area or region. Due to the vastness of the virtual world, one has the opportunity of preaching about a particular organization to a vast number of people. Digitalization was promoted by the increase in internet users throughout the world. With a vast majority of the population turning themselves to the use of mobile devices it has been beneficial for organizations to promote themselves with the help of the internet. Getting acknowledged by people over the internet can help any organization gain multiple numbers of prominent users who are interested in their services and products.
Websites – The first step of digital transformation
Up until now, we have learned the importance and impacts of digitalization in an organization's economy and mode of approach. But how can one avail the benefits of the digital world?
The answer to the question mentioned above is by creating a space in the virtual world solely to maintain and promote an organization's activities and products. A website serves as a great way of highlighting the presence of an organization in the digital world. Having a website can turn out to be quite beneficial in several ways. Some of the advantages of having a website are mentioned below to help you with your doubts:
It provides a quick and easy way of communicating information between buyers and sellers.

It serves as a good way to promote your social media channels and build up a community with your customers

It helps to increase more sales, get more customers

It helps in increasing the conversion rate.

It helps a business house to promote its products or services

In today's modern world, there is an expectation for any reputable company to have some kind of online presence.

Having an internal website can save you a lot of time as everything you need is in one place and can be accessed at any time.

It shows what your company is about, what it has achieved, and what it can achieve in the future.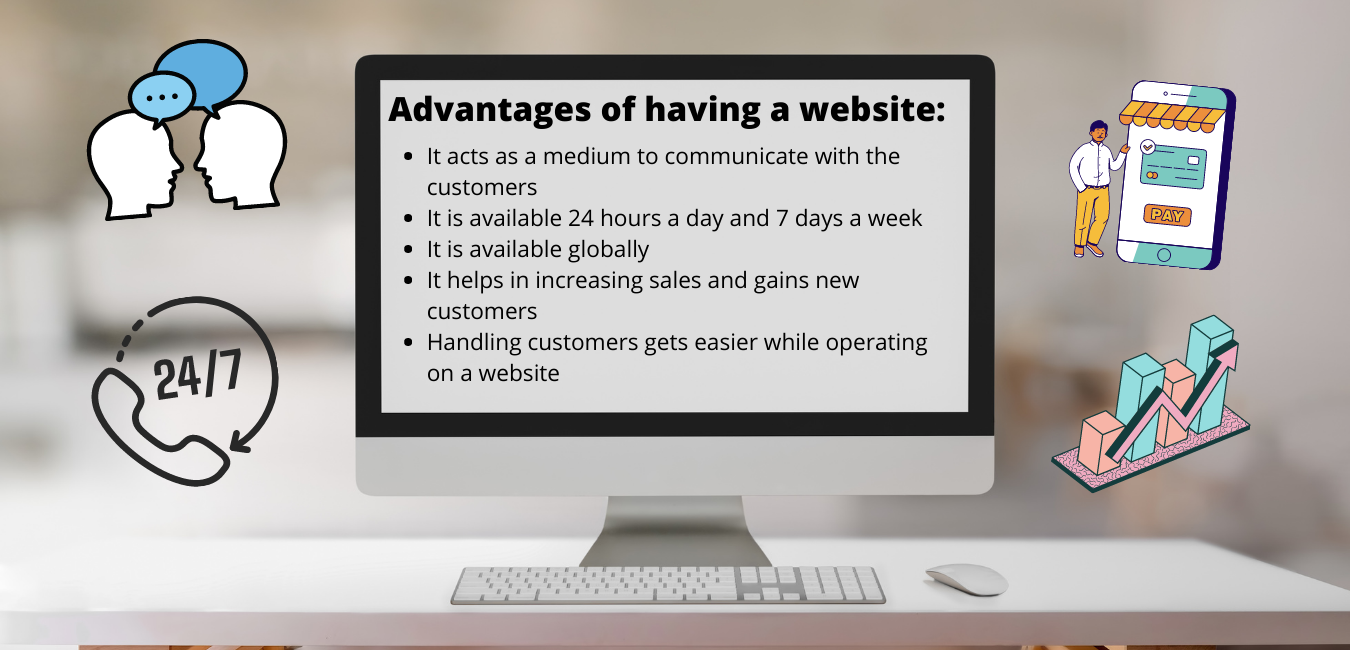 India Web Designs
When it comes to creating or developing a website India Web Designs holds a pioneering position as a web designing company in Dibrugarh. We are a local web designing company that has its headquarters in Guwahati. We have been operating across different parts of India along with providing our services to a majority of overseas clients. The company follows a transparent business model and takes its responsibilities very seriously. We believe in providing our clients with quality service while designing their websites from scratch. While searching for a web designing company in Dibrugarh one might come across a sea of results to choose from but with India Web Designs you can get a quality service that comes with a lot of dedication and hard work.
Apart from providing website designing services we also provide several other digital services as per the client's insist. The wide range of services provided by our company allows us to stand among the top of web designing companies. We have a team of experienced professionals in every sector to help our clients achieve a greater success rate against their competitors. The services offered by us are mentioned below to give you a better insight:
Website Designing Services

Website Development Services

Digital Marketing Services

Android Application Development Services

Software Development Services

Website Hosting Services

Search Engine Optimization Service
Interested in discussing your upcoming new project?
Hire us as your Digital Marketing Company to take the next step.
Please find the contact details below.